Are you a beginner? Watch this video
Instruction Video
The Joyetech eGo Pod kit is a beginner-friendly e-cigarette that is created completely without settings and functions that can be perceived as cumbersome for the new vaper. The eGo pod kit has the user-friendly Auto-draw function, which means that you do not have to press any button to vape, you only need to inhale from the mouthpiece.
The e-cigarette is equipped with a powerful battery that is sufficient for long vape sessions, the package comes with a charging cable that you connect in a USB socket to charge the e-cigarette.
What is included in the package?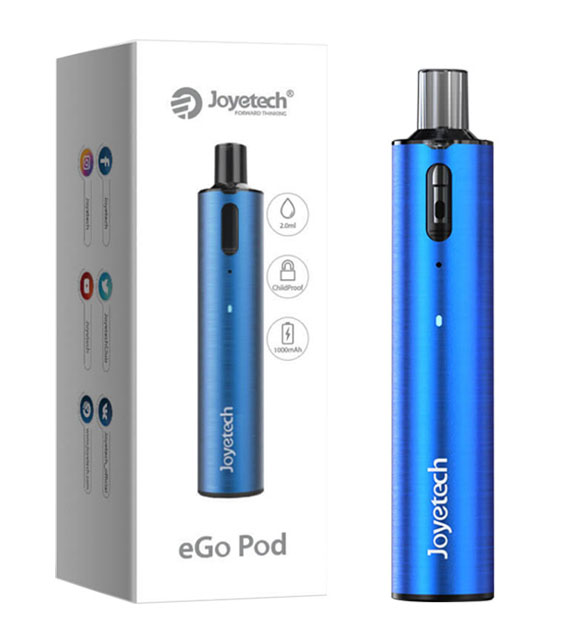 1pc - eGo Pod Kit
1pc - eGo Pod Battery
1pc - eGo Cartridge (2ml)
1pc - USB-cable
1pc - Empty bottle
1pc - User manual
1pc - Warranty card
Joyetech eGo Pod Kit features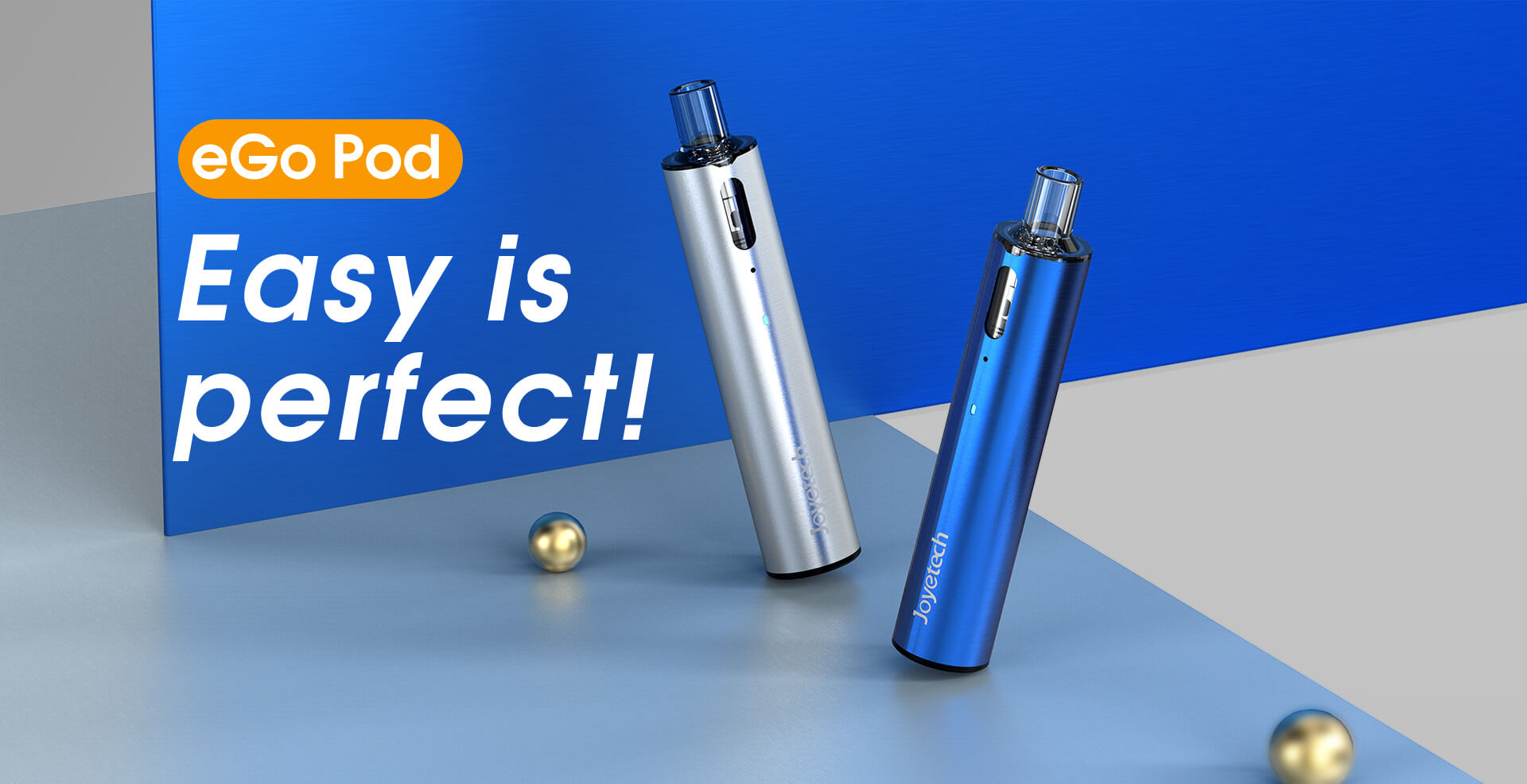 As written, the Joyetech eGo pod kit has a user-friendly design with a focus on being easy to maintain and easy to use, completely without settings and advanced features. The e-cigarette is a lightweight and weighs only 47 grams even though the e-cigarette is made of a stainless material.
The eGo pod kit is adapted for e-liquids with a VG / PG content of 50/50 or 60/40, you will find these e-liquids that are adapted for the e-cigarette here.
Specifications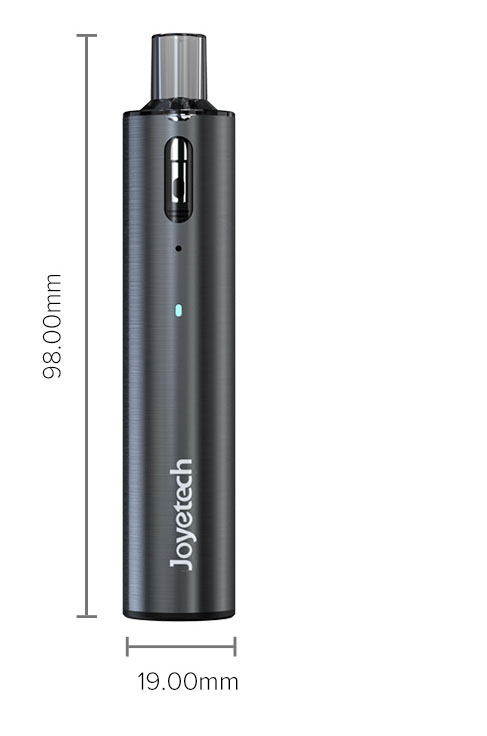 Size: 19 x 98mm
Liquid capacity: 2ml
Battery capacity: Built-in 1000mAh battery
Available in four stylish colors
Light and compact design
Rich flavor and cloud production
Childproof design
No advanced settings - everything happens automatically
Auto-draw function