The N-one disposable e-cig is a simple and user-friendly e-cigarette and opens up the possibility for anyone who has not previously dared to try electronic cigarettes, with this simple e-cig you can test and see if this is something for you.
You do not need to buy an e-liquid, you just have to start puffing directly on the e-cig immediately after you have taken it out of the box. The disposable pod is available in six different flavors.
What is included in the package?
1pc - N-one Disposeable Pod E-cigarette
N-one features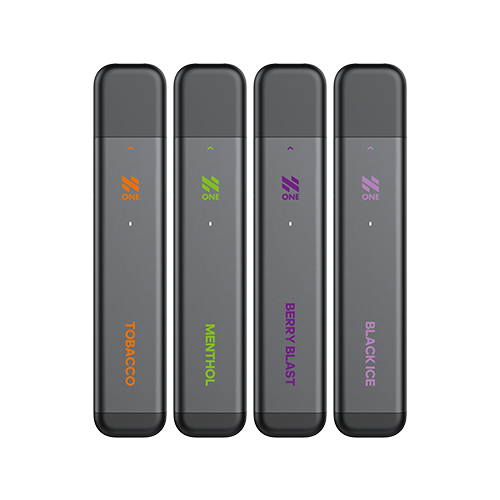 N-one is a small and compact e-cig but is still effective and adds a satisfying vaping experience with good taste and discreet steam production, N-one is perfect for the new vaper who wants to test on e-cigarettes.
Each pod gives you about 300 puffs and is equivalent to about three packs of cigarettes. Often you do not need more than a couple of puffs to dampen the craving, so we recommend that you adapt the routine to your personal needs.
Flavors:
Blackcurrant, Mint, Tobacco, Mango, Menthol, Berry, Skittles, Watermelon, Jenka, Blue Raspberry
Content:
Contains 20mg of nicotine salt
Length:
68mm
Width:
21mm
Height:
14mm