Q16 is a small and flexible e-cigarette for those who prefer a smaller e-cigarette. The Q16 has a built-in 900mAh lithium battery that lasts a long time without you having to charge the battery. The Q16 tank has a liquid capacity of 1.9ml and to fill the liquid container, unscrew the tank and turn it upside down.
The mouthpiece on the Q16 tank is also equipped with a so-called Anti-Spitback which prevents e-liquid from entering the mouth when you puff.
With that written, the Q16 starter pack can offer you a satisfying vaping experience and convenience when you puff on your favorite e-liquid, for this e-cigarette we recommend e-juices from our regular segment.
What is included in the package?
1pc – Q16-tank
1pc – J-Easy 9 Battery (mod)
1pc – Charging cable
2pcs – 1.6ohm coils
1pc – User manual
Q16 features
Q-16 is a small e-cigarette that is comfortable in the hand and there are 2 versions of coils with different ohm-numbers that you can choose from to vary your vaping experience. Q16 delivers a tasty experience, you can adjust the airflow to your own taste.
Liquid capacity:
1.9ml
Tank size:
16 * 60mm
Battery capacity:
Built-in 900mAh lithium battery
Battery size:
16 * 21.5 * 73mm
Thread:
510-thread
Voltage:
3.4 – 4.8V
The Q16 E-cigarette is available in three stylish colors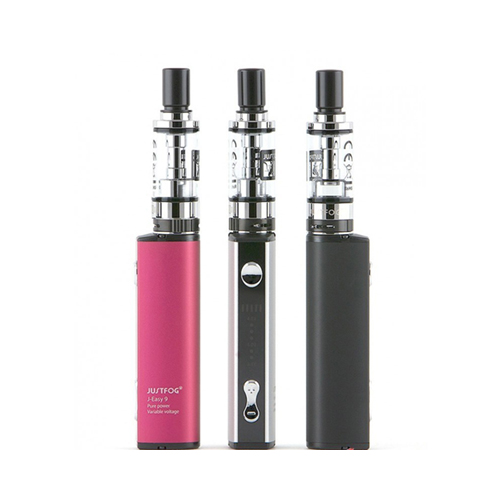 The Q16 e-cigarette is available in three stylish colors; Pink, Silver and Black. Choose the color that best suits your style.