Caliburn is the first pod vape kit from Uwell, Caliburn has a thin "body" and is powered by a 520mAh battery that allows long vape sessions without the need to charge the electric cigarette. To vape Caliburn you only need to inhale from the mouthpiece, however, there is a fire button installed on the electric cigarette if you prefer that feature, otherwise Uwell Caliburn is a solid electronic cigarette that brings a rich vape experience.
Uwell Caliburn is your To-Go e-cig if you vape nicsalt e-liquids, the recommended VG / PG mix for Caliburn is 50VG / 50PG or e-liquids with high PG content.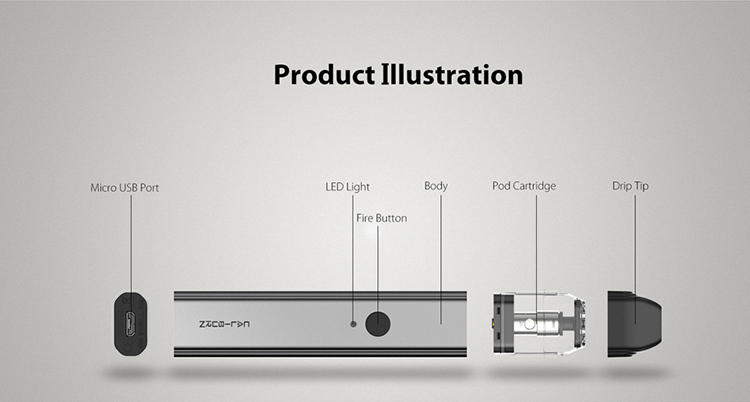 What is included in the package?
1pc - Caliburn Pod Kit
1pc - Extra Caliburn Pod
1pc - USB-cable
1pc - User manual
Features & Specifications: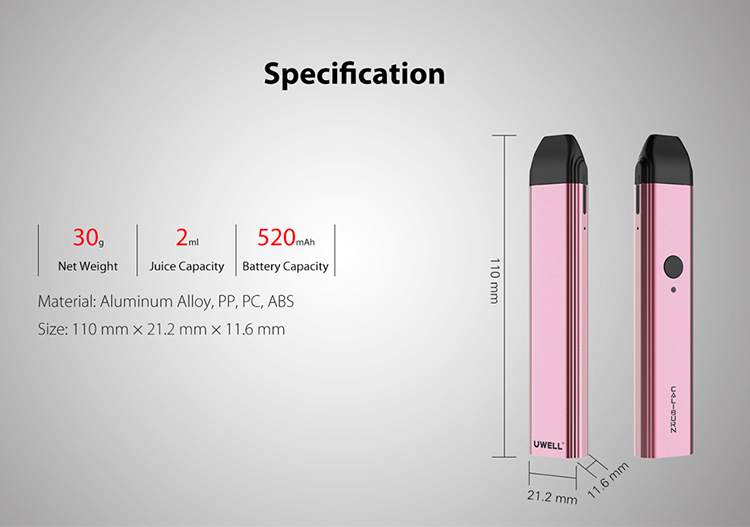 Uwell Caliburn is a popular pod vape and is a very user friendly vape that can be used directly, no previous experience with electric cigarettes required. Caliburn is equipped with a built-in 520mAh battery that lasts for a whole day's vaping, with the refillable pod, the user can choose which e-liquid to evaporate.
The Pod vape is also equipped with an LED battery indicator that shows how much battery is left in the electronic cigarette. Caliburn has a slim design and is considered ergonomic and gives a comfortable feeling when used.
Liquid capacity: 2ml
Battery capacity: Built-in 520mAh battery
Effect: 11W
Size: 110 x 21.2 x 11.6
Coil: 1.4ohm, perfect for 50VG/50PG e-liquid
User friendly, easy to maintain & handle
No advanced settings
Top Filling System
Compact & portable
LED battery indicator
Light weight, only 30g
Simple pod installation & refill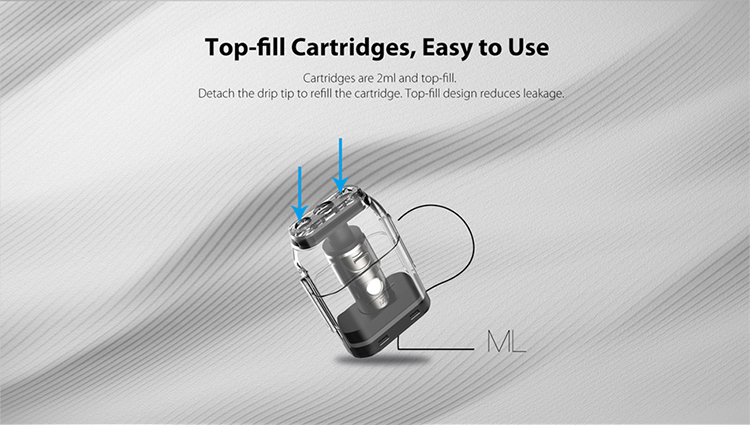 Uwell Caliburn has a magnetic connector that holds the pod in place, it is very simple to replace the pod, just unplug the pod and install the new pod, with the magnetic connector so you can be sure the pod is in place.
Long battery life with the built-in 520mAh battery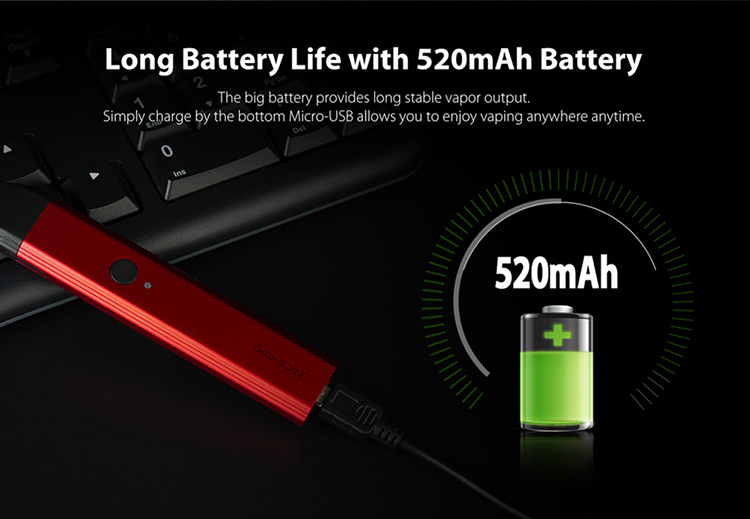 The Uwell Caliburn is equipped with a top-notch 520mAh battery that allows the user to go a full day and vape without having to constantly charge the electric cigarette. With the USB cable included in the package, the user can easily charge the battery.
Vape directly with or without a fire-button
With Caliburn, the user can choose to vape directly without a fire button, however, the option is to vape with fire button if you prefer, if the automatic direct-vape function fails, the system will automatically deactivate the direct-vape function.