Vaporesso proudly presents one of their latest releases - OSMALL!
This electronic cigarette is small and smooth in size and has no advanced settings which is suitable for the new vaper who are looking for an easy-to-handle vape. Vaporesso OSMALL delivers dense clouds with a rich flavor production with the new and innovative coils that are equipped with New Flax Cotton, which emphasizes a fresh and pure taste experience.
What is included in the package?

1pc - Vaporesso OSMALL Mod
1pc - 1.2ohm Pod (recommended whit 50/50 VG/PG ejuice)
1pc - USB-cable
1pc - User manual
1pc - Warranty card
---
Vaporesso OSMALL features

Vaporesso OSMALL has a compact and small design with a grooved exterior for better hand comfort. OSMALL delivers a solid taste experience and is suitable for Nicsalt e-liquids. The electric cigarette has no fire button but is activated when the user inhales on the nozzle. OSMALL is manufactured with the popular OMNI board chip which provides fast fire speed and safety features.
Specifications: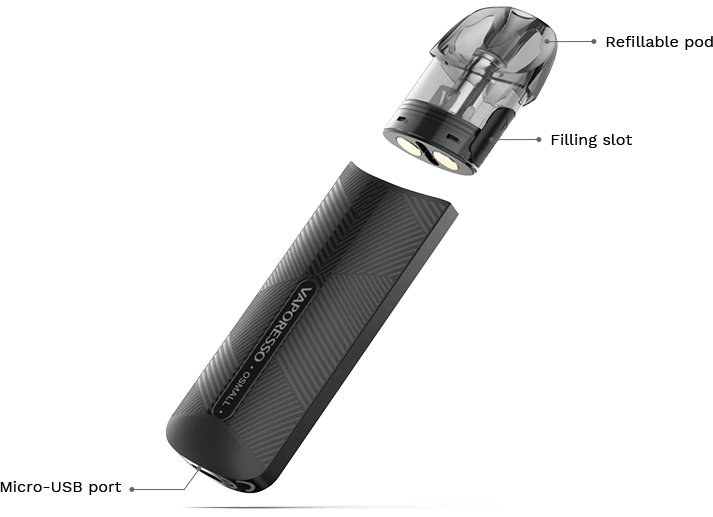 Liquid capacity: 2ml

Battery capacity: Built-in 350mAh battery

Max effect: 11W

Size: 84.2 x 26.5 x 13.4mm

User-friendly (no advanced settings)

Lightweight and smooth

Five built-in safety features

Amazing flavor-production

MTL-adapted (perfect for nicsalt e-liquids whit 50/50 VG/PG ejuice)
Amazing flavor production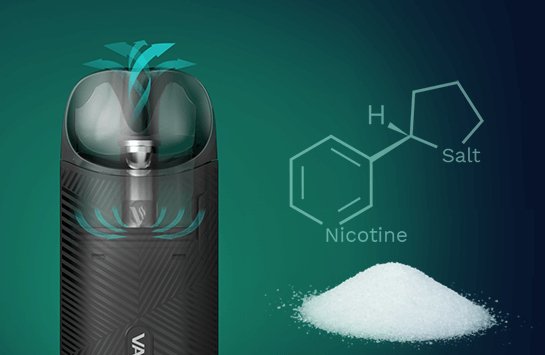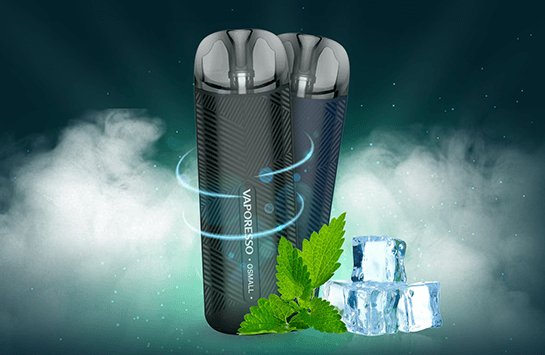 With Vaporesso OSMALL you can be sure that you will have a good vaping experience, with adaptation for MTL (mouth to lung) so you can vape nicsalt e-liquids without any problems. Puff on the mouthpiece and enjoy the tasty clouds OSMALL delivers.
5 built-in safety features

As written, OSMALL is equipped with the OMNI BOARD chip that ensures you get a safe and risk-free vaping experience. OSMALL has the following security features: Short-circuit Protection, Over charge Protection, OVer discharge Protection, Overtime Protection, Low voltage Protection.
Innovative coils for better experience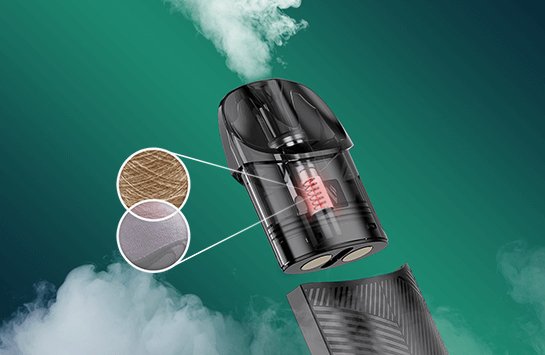 The new and innovative coils that are adapted for Vaporesso OSMALL are made with a new type of cotton that better absorbs the e-liquid and gives the coil a better life.