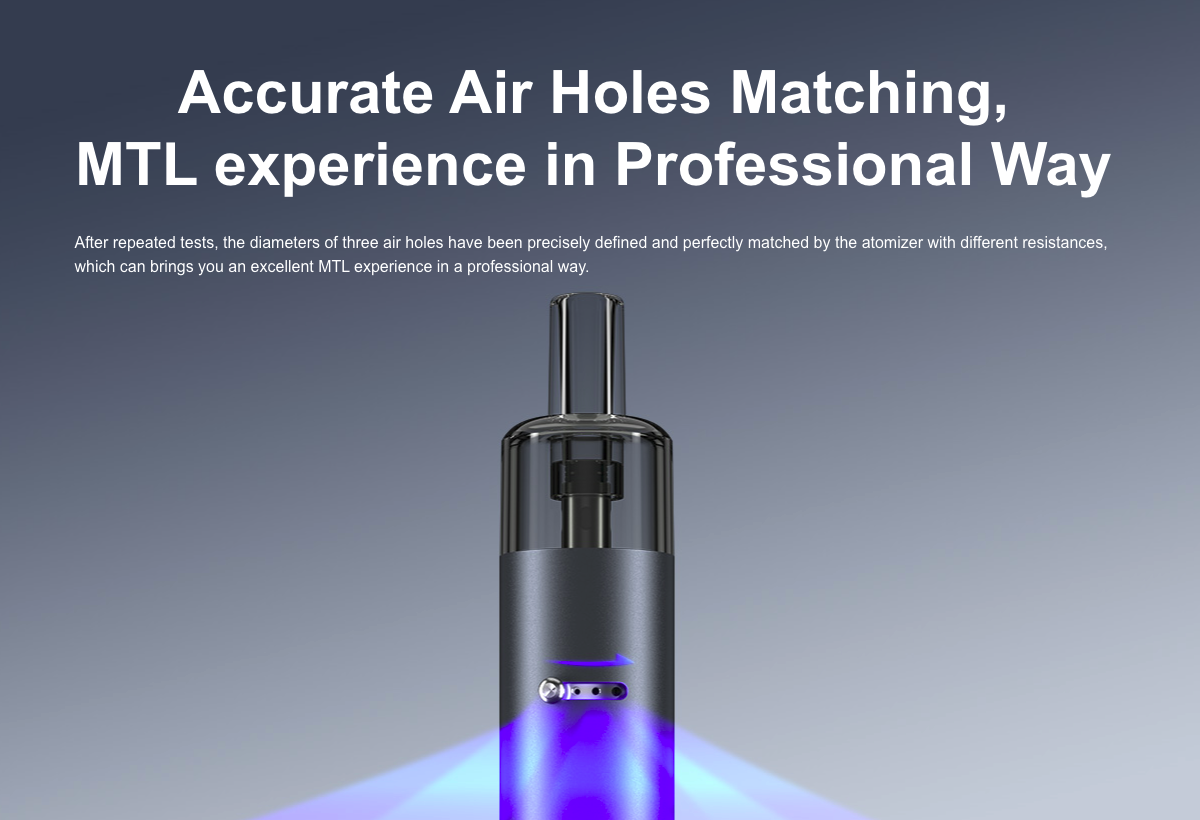 The VooPoo Doric 20 Pod Vape Kit is part of the first product group to be created on the Innovative Delicious Optimization (ITO) platform. The development has improved the bode atomization area inside the coil and the heating speed. The ITO platform has also developed the three-level anti-leakage technology used in the coil to further prevent e-liquid from leaking. The coil together with the 2 ml ITO pod tank is the best assistant for delivering the unsurpassed taste and cloud production that Doric 20 offers.
The unit is powered by a built-in 1500mAh battery, which enables a long-lasting vape experience, and has an LED lamp that reminds when it's time to charge the device. Together, they enable an excellent MTL vape and a long-lasting vape experience. You can choose to start the device in two different ways, either by inhaling from the mouthpiece or by pressing the button. Doric 20 narrow design makes it extra suitable for use on the go.
Doric 20 is developed with three air holes that are perfectly matched with the coil's different resistances. The transparent tank shows the remaining e-juice, so you know when it's time to refill.
What is included in the package?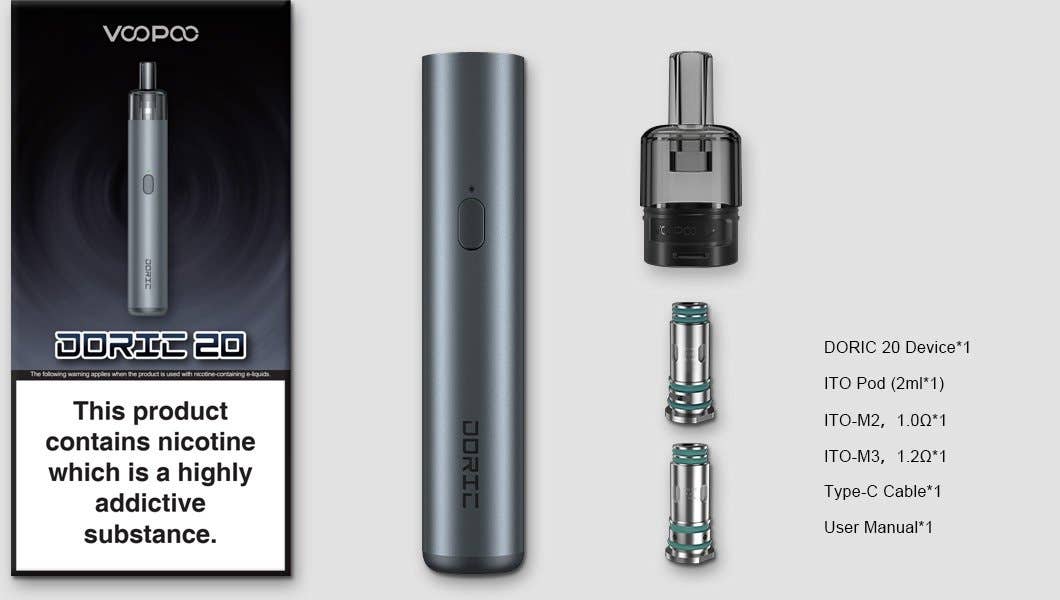 1pc - VooPoo Doric 20 device
1pc - VooPoo ITO Pod
1pc - VooPoo ITO M2 Coil 1.0 Ohm
1pc - VooPoo ITO M3 Coil 1.2 Ohm
1pc - Typ-C cabel
1pc - User manual


VooPoo Doric 20 Pod Kit features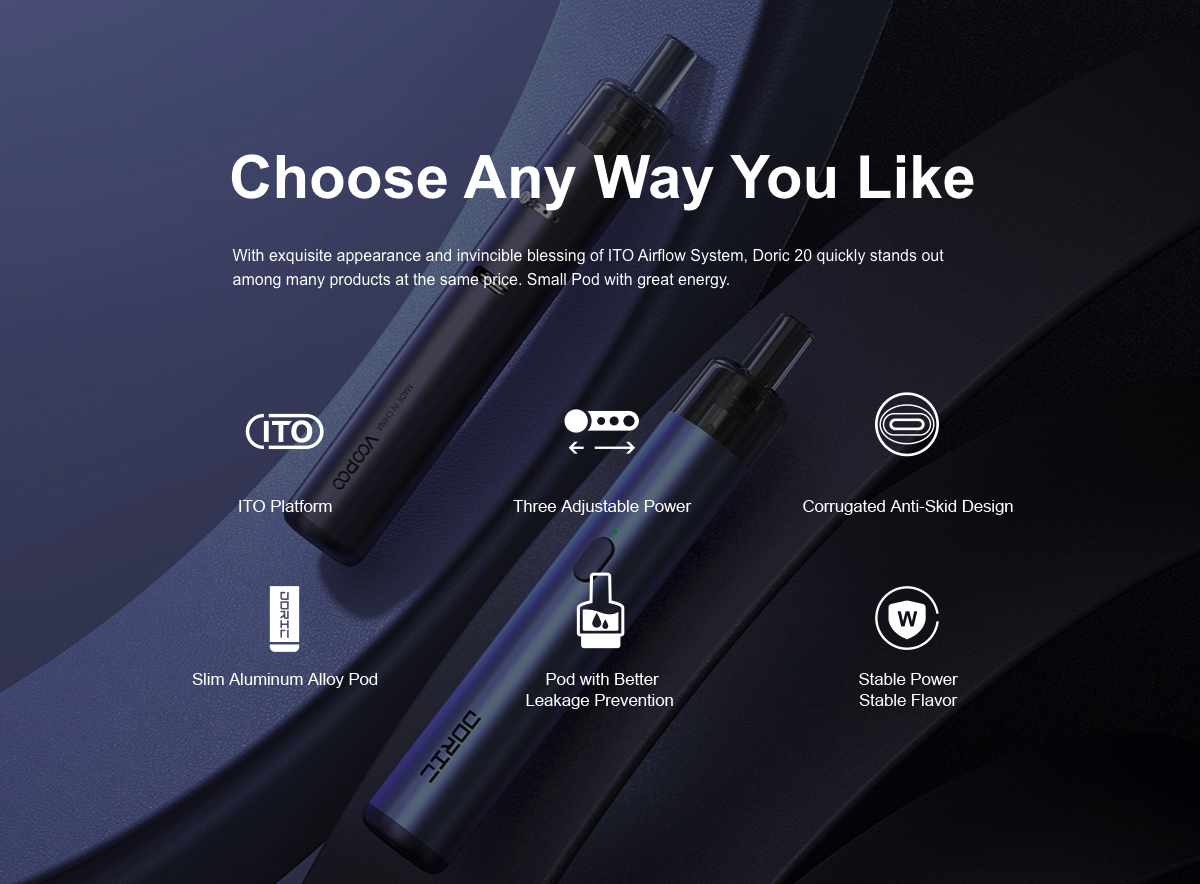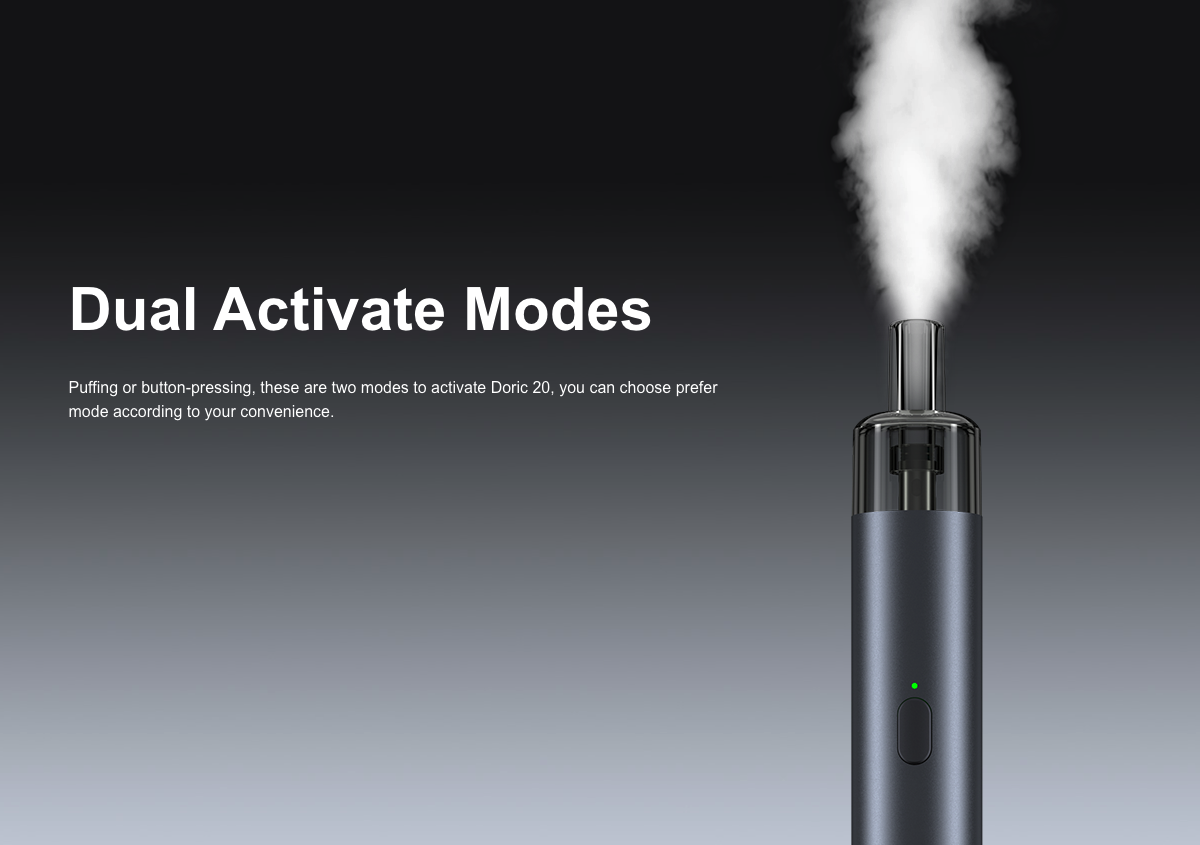 Designed For The MTL Enthusiastic
Slimmest Body
Adapt The ITO Platform
Three-level Anti-leaking Technology
LED Light To Remind You Of Power
Draw-activated And Button-activated
Specifications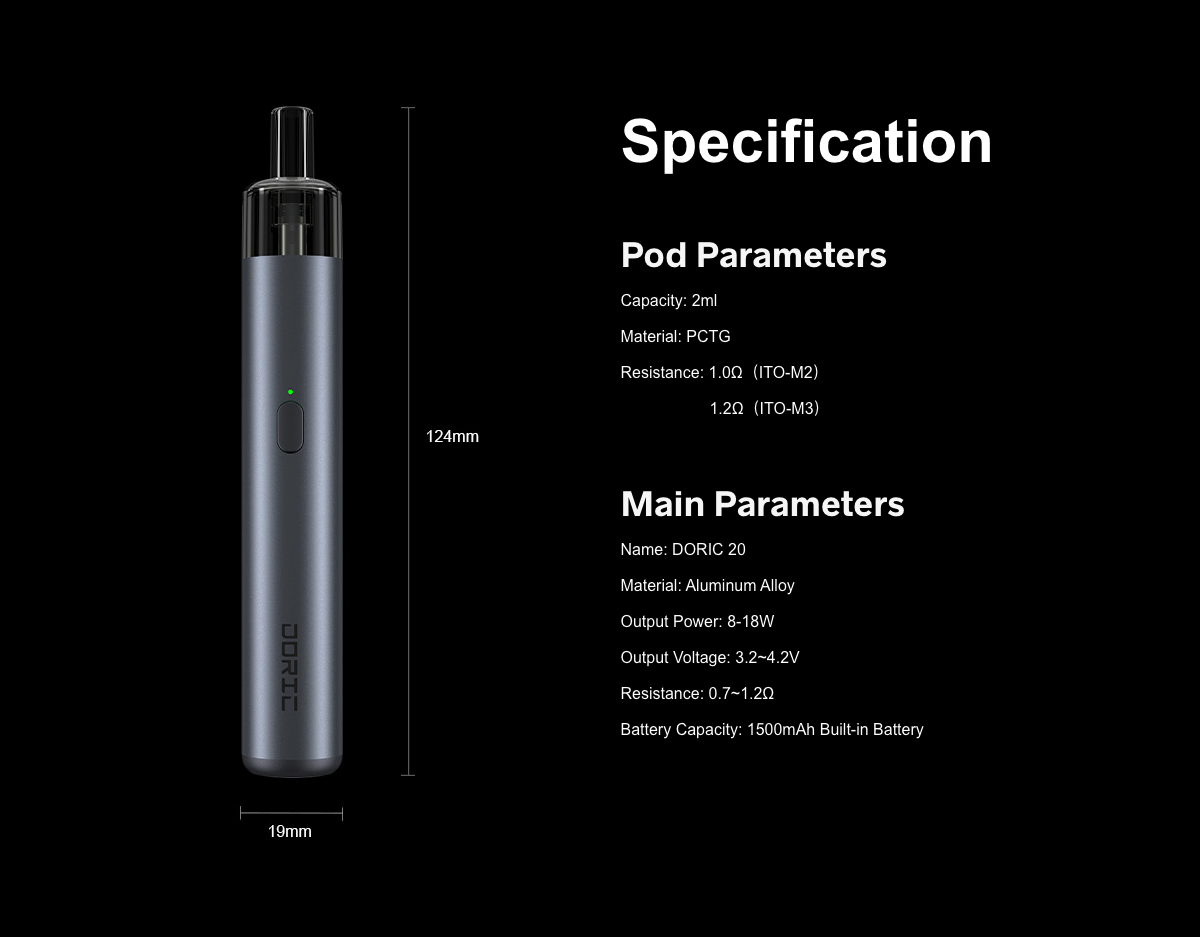 Size: 124 x 19mm
Liquid capacity: 2ml ITO Pod Tank
Battery capacity: 1500mAh Built-in battery
Power: 8 - 18W
Coil Resistance: 1.0ohm or 1.2ohm
Adjustable air flow
Made In China