Complaints &

right of withdrawal
Important information: In all types of complaints, you must present an actual error. Therefore, do keep the defective product, don't throw it away or use it. Always keep the original box for the product, as codes are written on the boxes that we must have, to aprrove the complaint. cigge.se offers a 6 month guarantee on all e-cigarettes such as mods and tanks.
It is advisable that you as a customer check delivery directly upon reciving your order to verify that this is correct and error-free. Cigge.se is always responsible for return shipping when it comes to damaged, incorrect goods or complaints. Should it not be an error on a complaint that we have received and gone through, we can charge a fee for the work, shipping and costs for coils and items used to go through a product.
If a complaint has been sent to us and we have reviewed it but do not receive a response from the customer by phone, sms or email after contact, we will discard the product after 2 months, which means that you lose your chance for compensation. The same applies to an unapproved complaint, if we do not receive a response from the customer, the product is discarded after 2 months.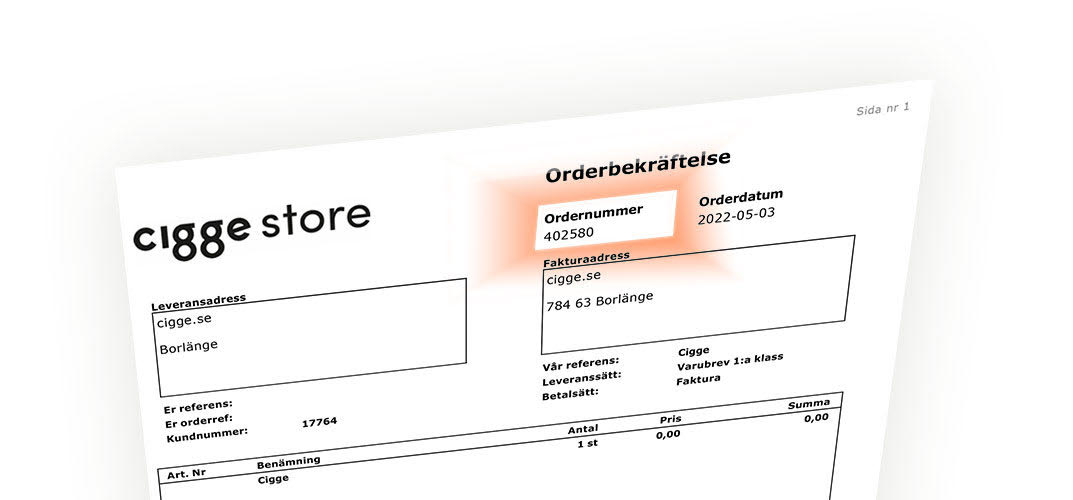 1. Fill in the form under and send it in to Support. And they will reply back to you whit more information about your complaint.
2. Do not forget to send the product's original box as the product is connected to the box and there is a value
on the box. This is on the order and delivery confirmation that is sent by email as well as the physical order form
you receive in the package / letter. Without the box, the complaint cannot be approved.
3. Be sure to pack the product whit good packing matterial and be sure to take out batteries and liquid before sending in return. If we receive a product whit liquid leaked in the box, the complaint will be denied and you might get a fee for us to send it back.