XQS All White Light nicotine pouches available in 7 different flavors, in XQS Multipack you get to choose from the Light series which is then 4mg nicotine per nicotine bag. The flavors are in Black Cherry, Pipe Candy, Blueberry Mint, Cactus Sour, Fizzy Cola, Tropical.
What is included in the package?
Below you will find product descriptions of XQS Nicotine pouches.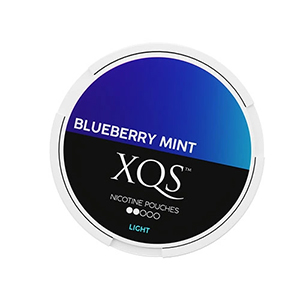 XQS Blueberry Mint Light

XQS Light Nicotine pouches taste of Blueberries and Mint. The portion pouches are completely free of tobacco but contain nicotine 4mg per nicotine pouch.

Nicotine content: 4mg / g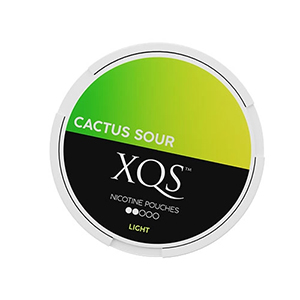 XQS Cactus Sour Light

XQS Light Nicotine pouches taste of Cactus Sour. The portion pouches are completely free of tobacco but contain nicotine 4mg per nicotine pouch.

Nicotine content: 4mg / g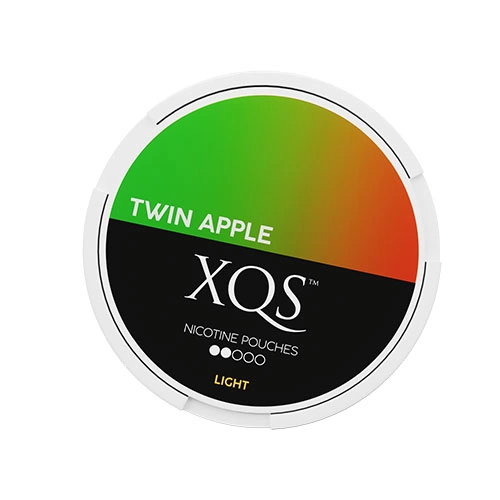 XQS Twin Apple Light

XQS Light Nicotine with a rich taste of apples. The portion pouches are completely free of tobacco but contain nicotine 4mg per nicotine pouch.

Nicotine content: 4mg / g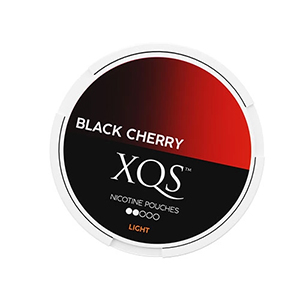 XQS Black Cherry Light

XQS Light Nicotine Pouches taste of Black cherries The portion pouches are completely free of tobacco but contain nicotine 4mg per nicotine pouch.

Nicotine content: 4mg / g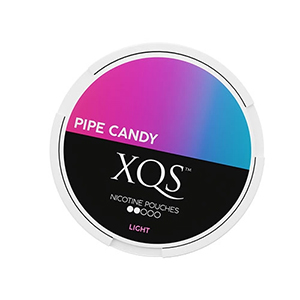 XQS Pipe Candy Light

XQS Light Nicotine Pouches taste of Pipe Candy. The portion pouches are completely free of tobacco but contain nicotine 4mg per nicotine pouch.

Nicotine content: 4mg / g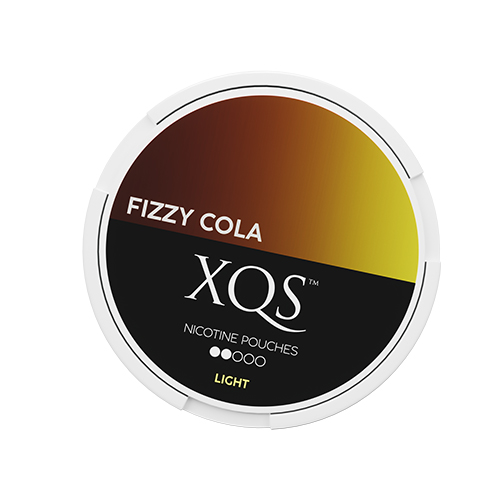 XQS Fizzy Cola Light

XQS Light Nicotine Pouches taste of Pipe Fizzy Cola. The portion pouches are completely free of tobacco but contain nicotine 4mg per nicotine pouch.

Nicotine content: 4mg / g