Developed and produced on the Swedish island of Gotland, the local manufacturer Gotlandssnus presents one of the latest offerings of tobacco-free nicotine pouches - Swave!
Inspired by fruity drinks
Swave nicotine pouches are inspired by the popular and fruity drinks Daiquiri & Tropic Spritz. Created with the very best ingredients, Swave offers a taste experience worth the money with a rich character of fruit and other wonderful taste aromas.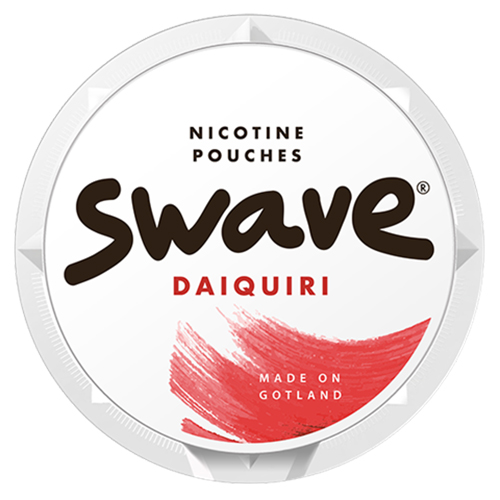 Daiquiri is described as fruity and refreshing with a clear taste of pears as well as other flavor characteristics reminiscent of the popular drink - Daiquiri.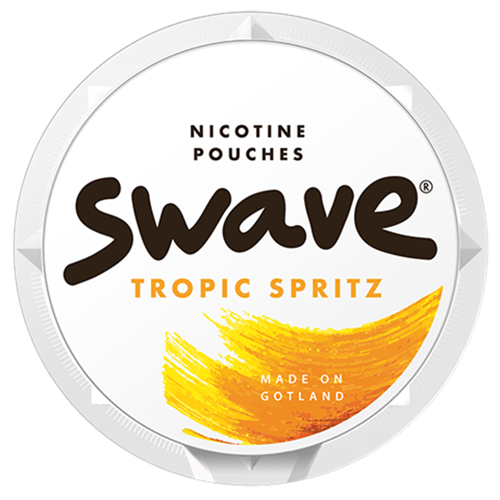 Tropic Spritz has a rich taste of the sun's rays and gives the user a tropical taste experience with a fresh taste of pineapple as well as other taste properties that give a clear impression of a drink.
Minimal flow - Fast nicotine delivery
The Swave All White pouches have a minimal flow and last a long time under the lip, however, the all-white pouches let through the nicotine and provide a fast nicotine delivery and satisfy the desire quickly & efficiently.
The pouches have a dry surface with a moist content and give a long taste release.
Part of the new Harm Reduction concept
Swave is part of the new Harm Reduction concept, which means that the health-conscious snus user is offered a healthier alternative to tobacco snus, ie tobacco-free snus that contains nicotine and can be enjoyed in the same way as the traditional tobacco snus, but without tobacco.
Swave is Gotlandssus' first tobacco-free snus and is a welcome addition to the fast-growing All White Portion range.
Read more about Swave
Read less